Fat Jimmy's Smokehouse and Spirit
Best Barbeque in Southeast Iowa!
Real Smokehouse Flavor!
Restaurant Week Lunch Special:  Just $8 for a pork sundae.  Everything you love with a tomato on top!
Restaurant Week Dinner Special One:  Smoked Brisket and 2 sides for $15
Restaurant Week Dinner Special Two: Burnt Ends and 2 sides for $15
Hours:
Open Wednesday through Friday from 4pm to 9 pm
Saturday 11am-9am
Sunday 11 am till 2 pm
SPECIALS:
Wednesday: Wings!
Thursday: Homemade Fajita Tacos – pork belly, pork or chicken
Friday and Saturday Night:
Smoked Prime Rib
Sliced Smoked Turkey
Bone-in Pork Chops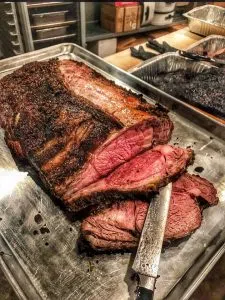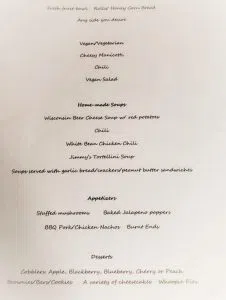 Their outdoor patio is the perfect place to get together with friends.
Fireplace
Outside TV – Come watch the Iowa games!
Playground
bag toss court
LIVE music every Saturday night this fall!
Address: 3065 Mississippi River Rd, Montrose, IA 52639