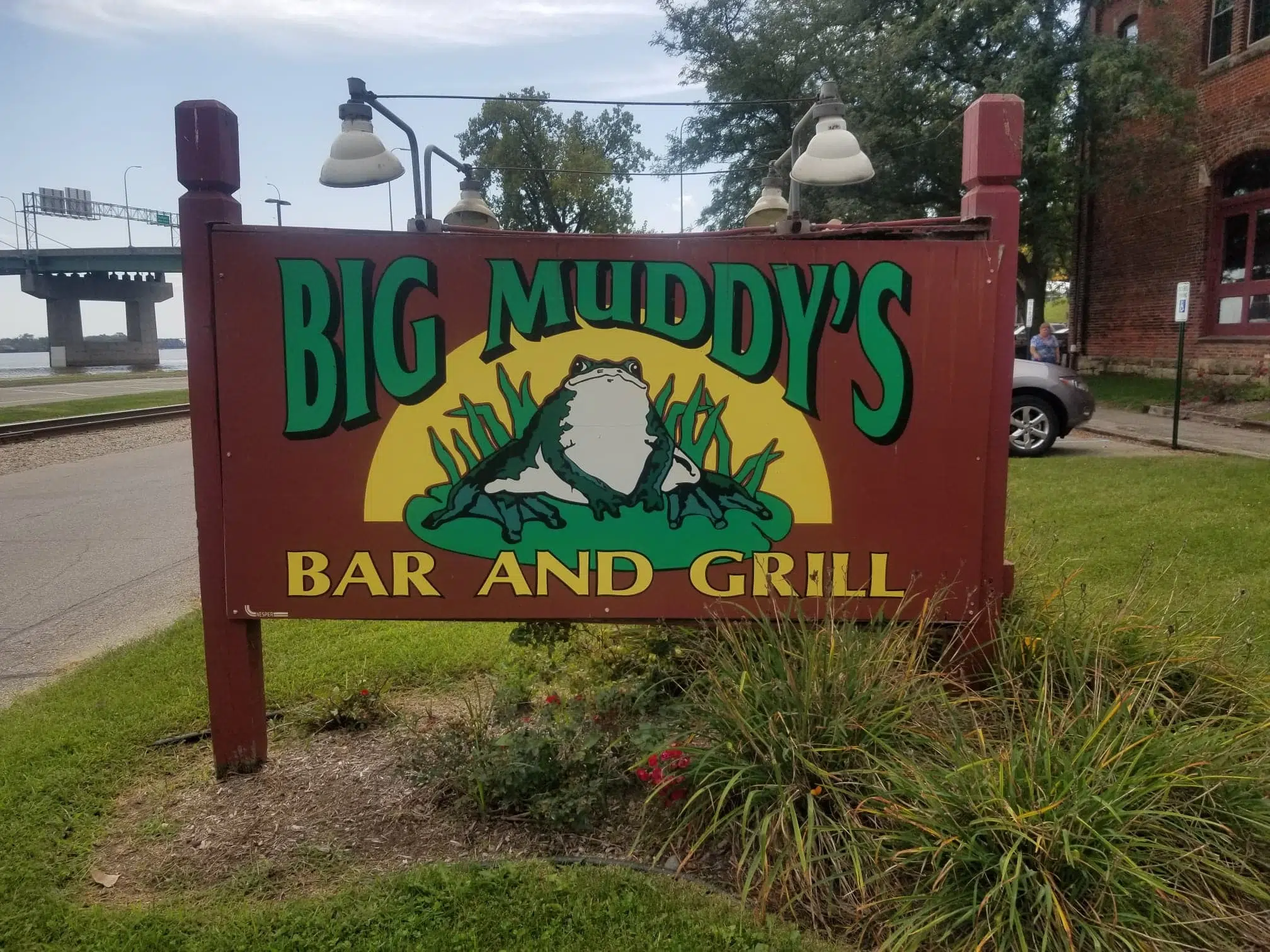 As soon as I saw the pic and read the description for Big Muddy's Thai Noodle Bowl… I wanted to try it. I talked and talked and talked about… FINALLY I got to go and try it for myself! I could barely wait for Rikki to take the picture…
The Special:
Thai noodles, spicy peanut sauce, shredded carrots, chopped broccoli, green onions, and red and orange peppers. You have the option of choosing veggie or chicken on this one…. This was so good! Unique, plenty of food, and a blend of great flavors that is too good to pass up.
Now if that doesn't sound (and look) amazing to you, they also have their All American Waffle Burger topped with waffle fries, melted queso chees, onion tanglers, served on a pretzel bun and served with house chips. I saw a few of these go out while we were eating, it looked amazing as well!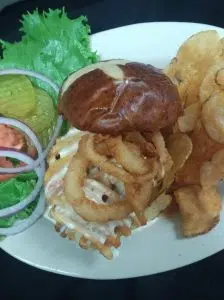 My lunch buddy for the day got their salad bar, she filled up on great salad options and Big Muddy's amazing soup (the mushroom soup is my niece's favorite!)
Big Muddy's not only has their Restaurant Week Specials, but also a variety of daily specials as well.
Check them out during Greater Burlington Restaurant Week now through the 23rd!
I'll be eating all over the Greater Burlington Area this week, make sure you post to our Facebook with #GBRW for your chance at prizes!